My name is Raquel, Keli, Rakeli...
Shop
Today, I dedicate most of my time and energy in helping others feel good from the inside out and not just by the way they will look. I believe in order for one to look good, one must feel good! Moving the body and breathing with purpose leads to healthy transformation in route to longevity.
I offer a variety of Wellness Practices 
Private Sessions
Virtual & Social Distancing Options
Private Group Sessions
Workshops
And if you wish to revamp your style, need to hire a personal shopper, rearrange your wardrobe or just looking for a stylist for your next production, 
Here I AM!!
Check out Keli Inc's portfolio/reel of over 15+years of experience in the entertainment & fashion industry.
My passion for Fashion Rakeli Retail Shop Here, where you can find cool casual wear without breaking the bank ; )
My newest Vegan Creation 
Snak.world Order Here
Finally all my services & products under one virtual portal!
Follow my ONLY Insta @rakeliwear
Restorative Yin Yoga

I started this online journey without any expectations at all and have been impressed by the changes in my overall mindset. Taking private sessions with Raquel has helped me work the imbalances in my body AND my mind. I am able to control my thoughts and body movements more freely with confidence in myself.

-CE

Fusion Hot Yoga

Keli is an incredible instructor and life motivator, she has helped me from muscle imbalance to finding calm and gratefulness. I've been exercising my whole life and practicing yoga, but Keli... I'll follow where ever she goes.

-MB
Restorative Mat Pilates

For the past 4-5 years I have been taking Pilates and Yoga sessions with Raquel and can say at the wonderful age of 58, I have never felt better. Combining her Pilates classes with YOGA has been a life changing experience and have never looked back!


Recently, I have been recovering from a horrific fall fracturing and severely injuring both my ankles requiring surgery with plates and screws; I thought I would never be able to exercise the way I love to. Leave it to Raquel, working privately to bring me back on my feet and now I am back on the mat and gaining strength safely everyday. She is a MASTER at her ART. I absolutely love her classes, love her confidence in me, and appreciate her for sharing her practice with so many. I recommend her without any reservation.

-LA
Choose your practice
Hot Yoga 26 & 2
Vinyasa Yoga
Fusion Flow Yoga
Yin Yoga
Restorative Yoga
Kids Yoga
Pilates on Mat
Pilates on Reformer
Hot Pilates with HIIT
(High Intensity Interval Training)
Reiki
Sound Healing
Meditation 
Workshops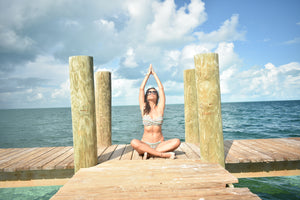 My Purpose
I am inspired everyday to help others feel their best by connecting their inner strength with mindful breath and healing movements.

Longevity and injury prevention are the key to each practice session technique I assist in order to improve overall wellness.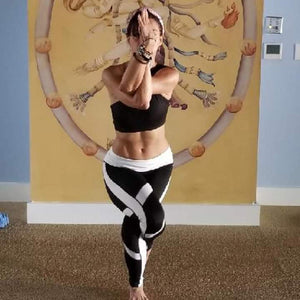 Certificates / Trainings
Hot Yoga
Vinyasa Yoga
Yin / Restorative Yoga
Aereal Yoga
Kids Yoga
Mat Pilates
Reformer Pilates
Hot Pilates
HIIT
Pyro Pilates
Barre Intensity
Wellness Advocate
doTerra Director
Reiki
Sound Bath Healing
Meditation
CPR